Aluminum Shed Ramps for your Old Hickory Shed
Made in the USA and Delivered FREE to all 48 States
Easily Installed on any Shed or Barn
Authorized Online Dealer Since 2011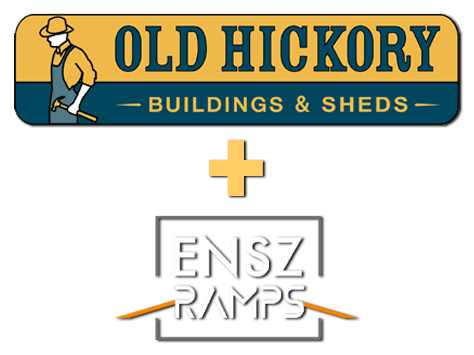 Aluminum Shed Ramps for your Old Hickory Shed
Made in the USA and Delivered FREE to all 48 States
Easily Installed on any Shed or Barn
Authorized Online Dealer Since 2011
Shed Ramps ~ Order Online
Diamond plate Aluminum planks allow you to add a shed ramp to your building without having to change or modify it.
The rail attaches to the front and supports the ramps.
They can be easily removed or are secure from theft when left in place and the doors closed.
Delivered FREE to All 48 States
Easily Installed on Any Manufacturers Shed or Barn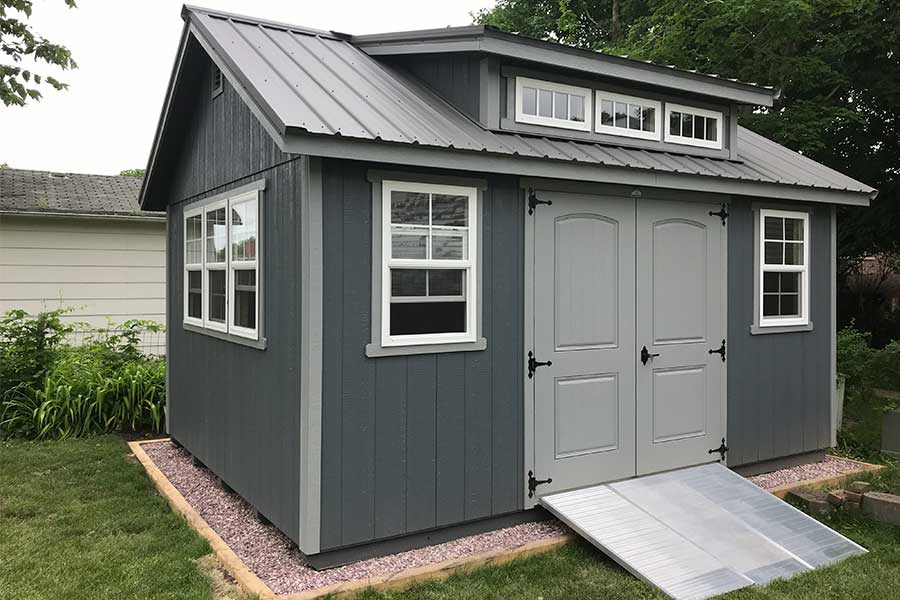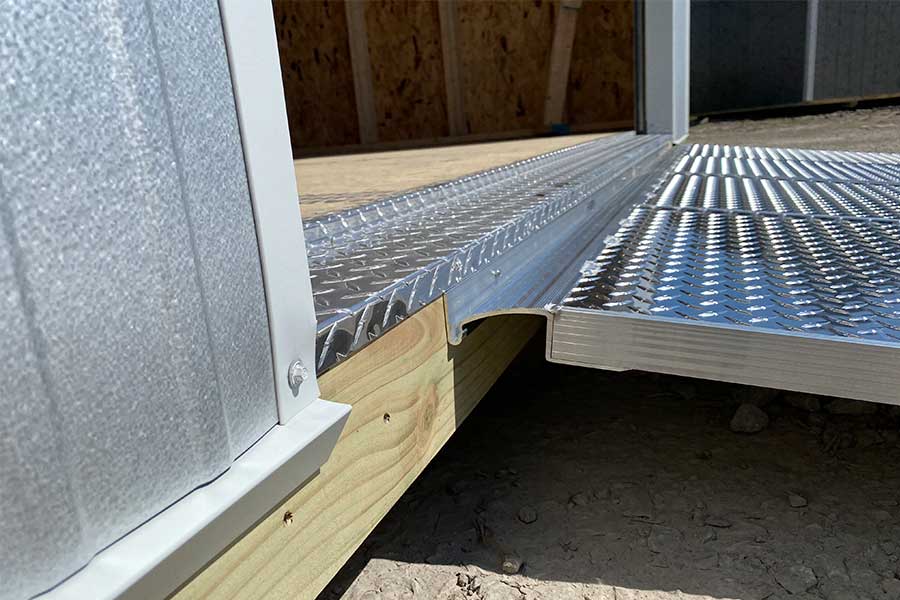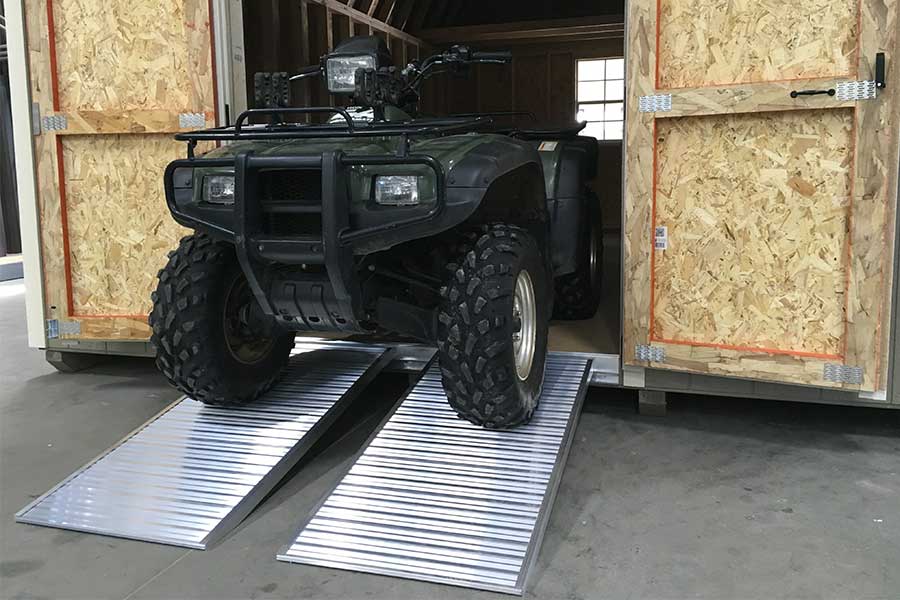 Why Use an Aluminum Shed Ramp?
1.

Shed Ramps Make Storing Your Vehicles Much Easier
Shed ramps are perfect for storing any of your vehicles or equipment! Riding lawn mowers, 4-wheelers, motorcycles, bicycles, wagons, and boats on trailers – we have you covered.
Easily ride or push your wheeled vehicle right inside your shed and park it exactly where you want. The shed ramp removes the struggle of lifting your vehicle over the lip of the building.
When it's time to use your ride again, you can simply just drive it out!
2.

Shed Ramps Add Convenience and Versatility to Your Shed
Push Lawnmowers: Shed ramps are very convenient, especially for putting your push lawn mower away, and getting it out again. Shed ramps are adjustable to ensure that the deck of your lawn mower doesn't get caught on the edge of the floor when you are putting it away. Once you are finished with your ramps, you can drop the ramps down and close the double doors with ease.
Wheelbarrows: If you like to garden, a shed ramp is great for taking your wheelbarrow in and out of your shed.
Storage: If you want a less permanent option, choose aluminum ramps. Unlike steel ramps, aluminum is a lightweight metal, but it is also heavy-duty. This means that it is strong enough to support even your heaviest vehicles yet can easily be picked up and stored inside your building when you are not using it.
3.

Shed Ramps Make Your Building More Accessible
Wheelchairs & Walkers: If you are using your portable building as extra accommodation for overnight guests, or as a granny flat, you may want to invest in a shed ramp. Shed ramps will make your shed more accessible, especially if your guests are elderly or use a wheelchair or walker.
Animals: If you use your shed as a place to house your pets or hobby farm animals, a shed ramp is a great idea. Animals can navigate a ramp much easier than having to step up into a raised doorway.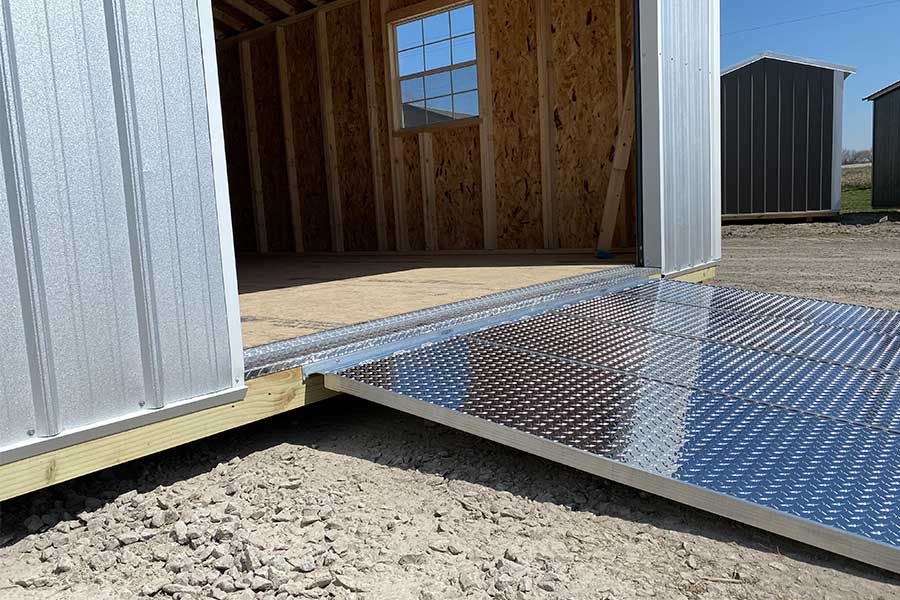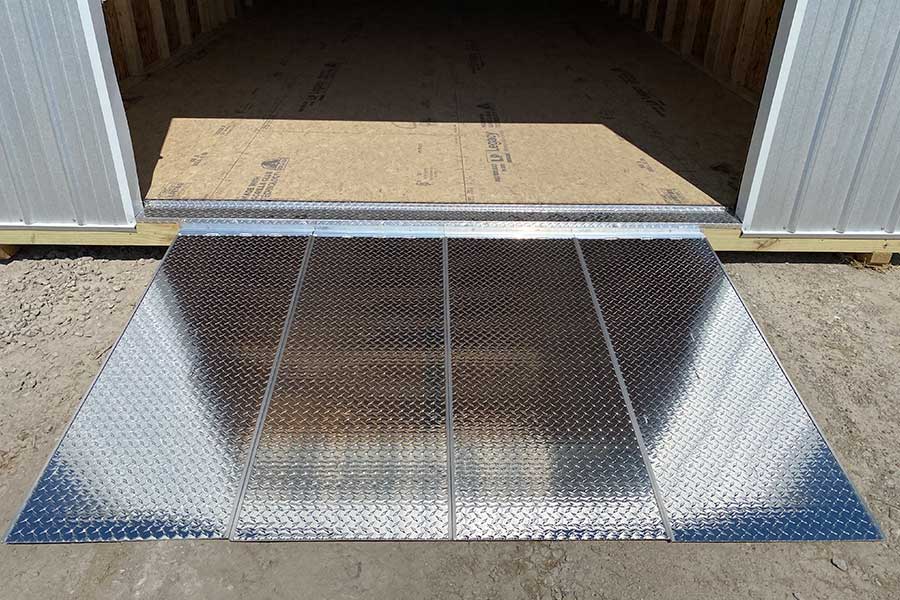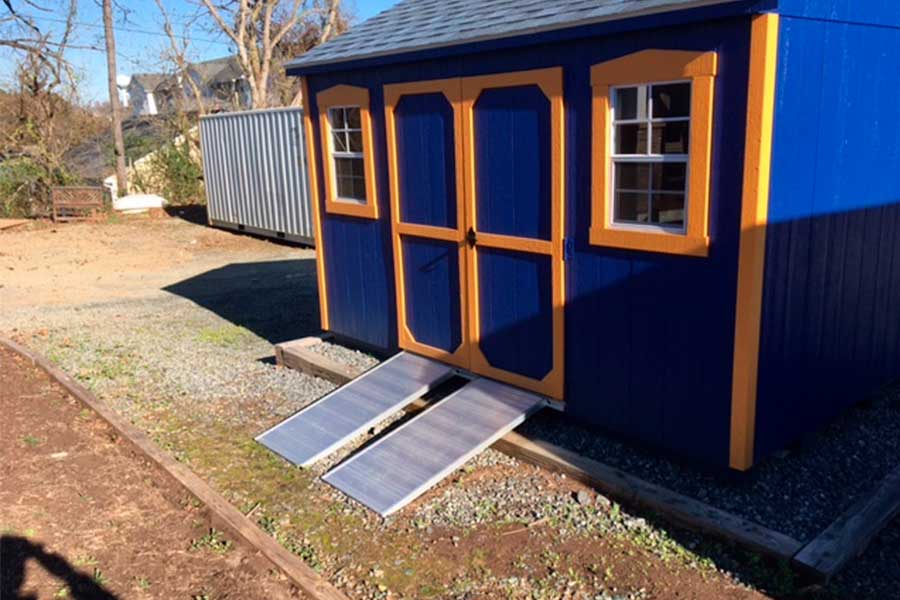 Easy Installation
Installs in minutes.
Tools needed: drill and screwdriver bit
Old Hickory Sheds & Buildings
We're the Oldest, Most Experienced & Dedicated Dealer of Old Hickory Sheds
Authorized Dealer Since 2011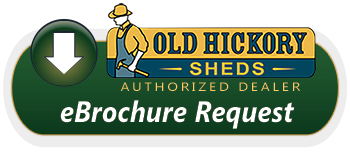 Old Hickory Sheds & Buildings
We're the Oldest, Most Experienced & Dedicated Dealer of Old Hickory Sheds
Authorized Dealer Since 2011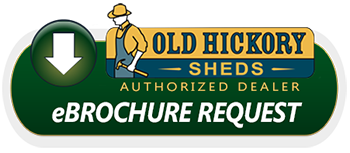 Old Hickory Sheds, LLC is the Premier Builder of Portable Buildings, Sheds, Barns, Cabins and Storage
© 1997-2022 "Old Hickory Sheds" and "Old Hickory Buildings" are registered trademarks of Hickory Buildings and Sheds, LLC Murfreesboro Tennessee